For 2015 I want to be posting more regularly. Wanted to give a broad overview of my pickups over the past few months.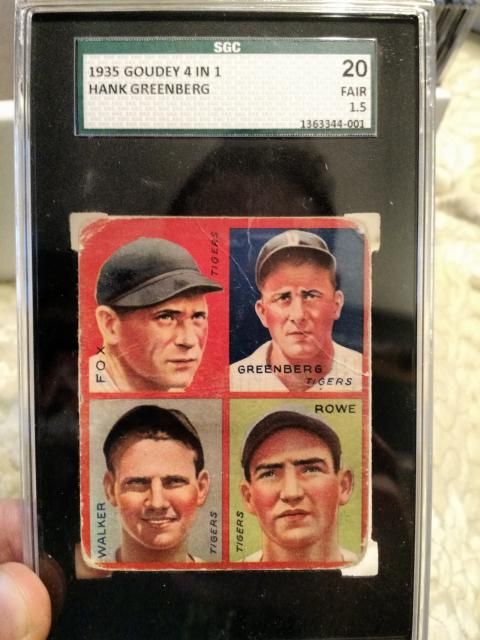 July was nice, landing a couple of nice vintage cards, 1 an upgrade and the other a variation of what I currently had. A 1935 Goudey 4-in-1 #9F courtesy of Kevin Savage auctions. Probably overpaid for it considerably, as it graded only a SGC 20, but I like the card for what it is.
Also found my upgrade to the 1939 Exhibit Salutation "Very Truly Yours" from a deal on the Blowout forums, then sold my older version for $5 less than the price that I bought my upgrade. Not a bad deal if you ask me! This graded as an SGC 40, a bit less than I thought it would, but still very pleased with it.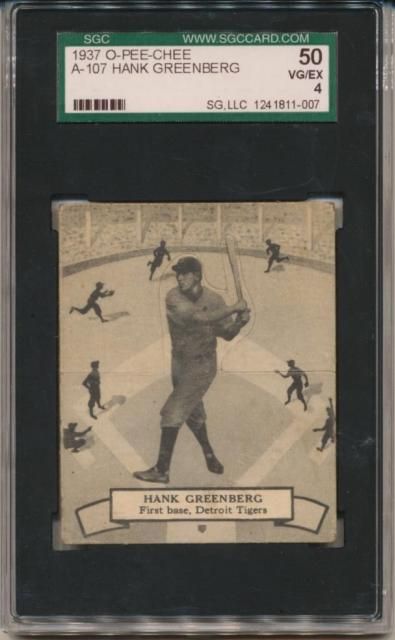 August was fruitful. Went to a show and sold a few cards for $195, and gambled to win $81 in the same day at the casino upstairs to help fund my biggest purchase to date. A 1937 O-Pee-Chee beaut graded an SGC 50. The card is more beautiful in person and is now a huge puzzle piece sealed in my quest for the master vintage set.
After this quite massive purchase I sequestered myself from buying to help recoup my cash pool. September was slow, with no purchases, but I did submit 3 cards to SGC for grading.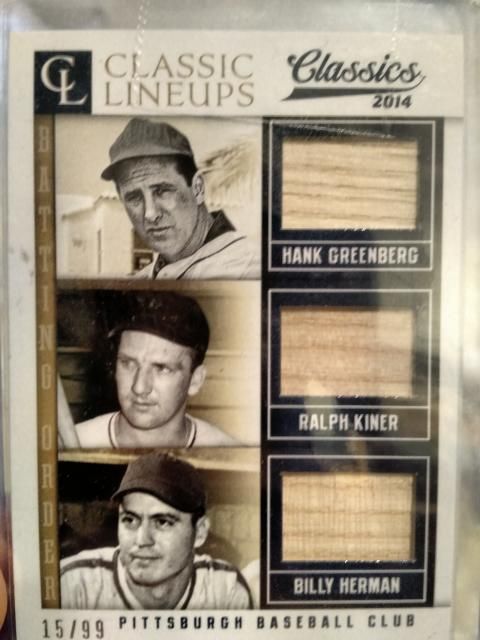 October proved less-profitable, but did get the grades back from SGC, including the blue Batter Up that got an SGC 10 which was expected. This was also the month that 2014 Panini Classics came out. I ended up landing the base card, a parallel /149, a Home Run Heroes insert and a couple of triple bat cards featuring famous Tigers and Pirates.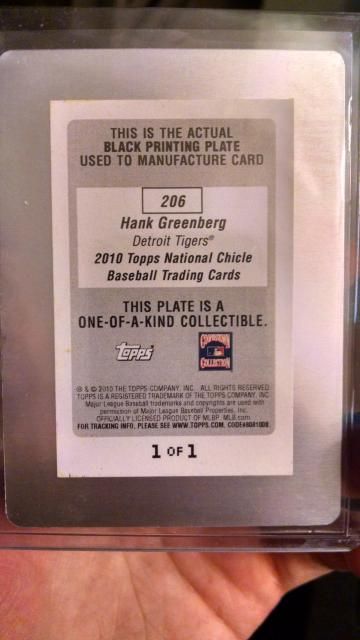 November came to be great, where my long discussions with a dealer and web designer proved fruitful of my first printing plate, and fourth 1/1 for $50.
December had been uneventful, until tonight, where I just agreed to buy the brand new 2014 National Treasures bat /99 from a guy on the Blowout Forums that should be my last pickup of this 2014.
Happy New Year all, and thanks for the read.